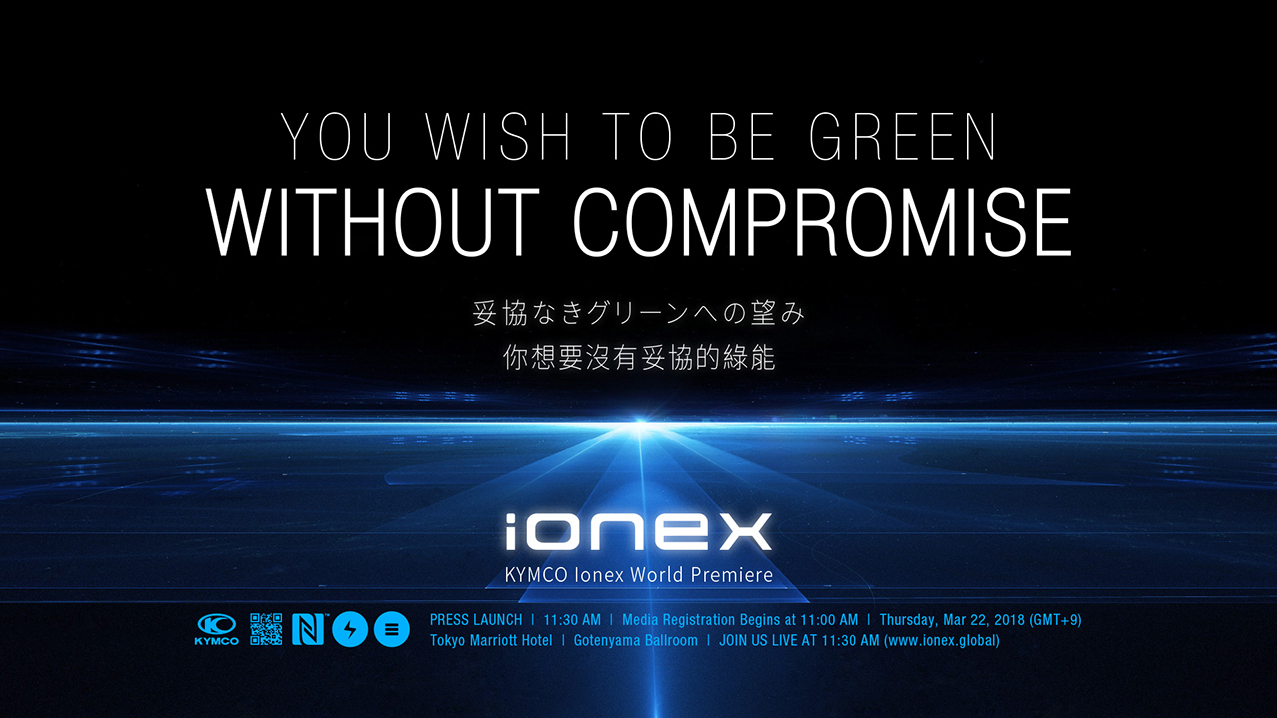 TAIPEI, Taiwan – March 2 nd , 2018 – KYMCO will unveil Ionex, its brand new electric vehicle solution, in Tokyo Marriott Hotel at 11:30am local time on March 22 nd , 2018, during which KYMCO will also provide live online streaming for worldwide preview.
A leading motorcycle brand, KYMCO has achieved the highest market share for 18 consecutive years in Taiwan, which has the highest motorcycle density in the world. After years of research and development, KYMCO will present to the world a revolutionary electric vehicle solution that enables riders to embrace electric without compromise. Ionex will mark an important milestone in the global electric two-wheel vehicle market.
KYMCO will be at the 45 th TOKYO MOTORCYCLE SHOW from March 23 rd to 25 th , 2018. KYMCO will showcase its leading electric vehicle solution to global press and industry partners.
KYMCO booth location at TOKYO MOTORCYCLE SHOW: 4F WEST 4 Hall Booth #3-02 Tokyo Big Sight.