Opening ceremony of KWANG YANG PARK in 2019 - press release
New era, new departure
For New industrial park of KWANG YANG, the foundation stone laying ceremony was held on December 9, 2016 and took two years and seven months to build. Now we announced that the opening ceremony of new KWANG YANG PARK will be held on June 25, 2019 (no. 10, Lu Tang road, XINGBEI district, Changzhou city, Jiangsu province).
Today is a happy day for KWANG YANG group. More than 500 people, leaders at all levels, guests, the third parties, representatives of dealers, media friends, and many guests from overseas countries came to attend and cooperate this grand occasion together.
Some government leaders and officials, some industry leaders will also participated in this ceremony. We have CHANGZHOU municipal party committee leadership, the Municipal Taiwan affairs guest, leaders of XINBEI area, Taiwan affairs and industry leadership. The ribbon-cutting ceremony will completed by China Automotive Industry Association, motorcycle club – Secretary general Li bin, China motorcycle chamber of commerce- Secretary general Zhang Hong Bo, TIANJIN National motorcycle quality inspection center-Director Liu Xin, Chairman of the KWANG YANG GROUP-KeShengFeng, Chief Executive Officer(CEO) of KWANG YANG GROUP – Ke Jun Bin, Assistant manager of Mainland development center and Chairman of KWANG YANG, Changzhou star precision machine and Changzhou kawasaki light Yang - Li Zhicheng and other leaders, Kawasaki heavy industries' planning director- Hiroshi
The venue of the opening ceremony uses the red and white colors by the logo of KWANG YANG enterprise, and the scene is full of happiness atmosphere, highlighting the vitality of the group.
In the past two and a half years, the construction of CHANGZHOU KWANG YANG industrial park feels kind concern and guidance from leaders at all levels. They have provided meticulous coordination and best quality service assurance to solve the difficulties and problems encountered in the construction. Thanks to the support of government departments at all levels, relevant construction units, supervision units, leaders and other friends. Because of your support, the new industrial park of KWANG YANG can be completed and put into production on schedule with good quality and quantity, and the production access audit of the new factory can approved at one time.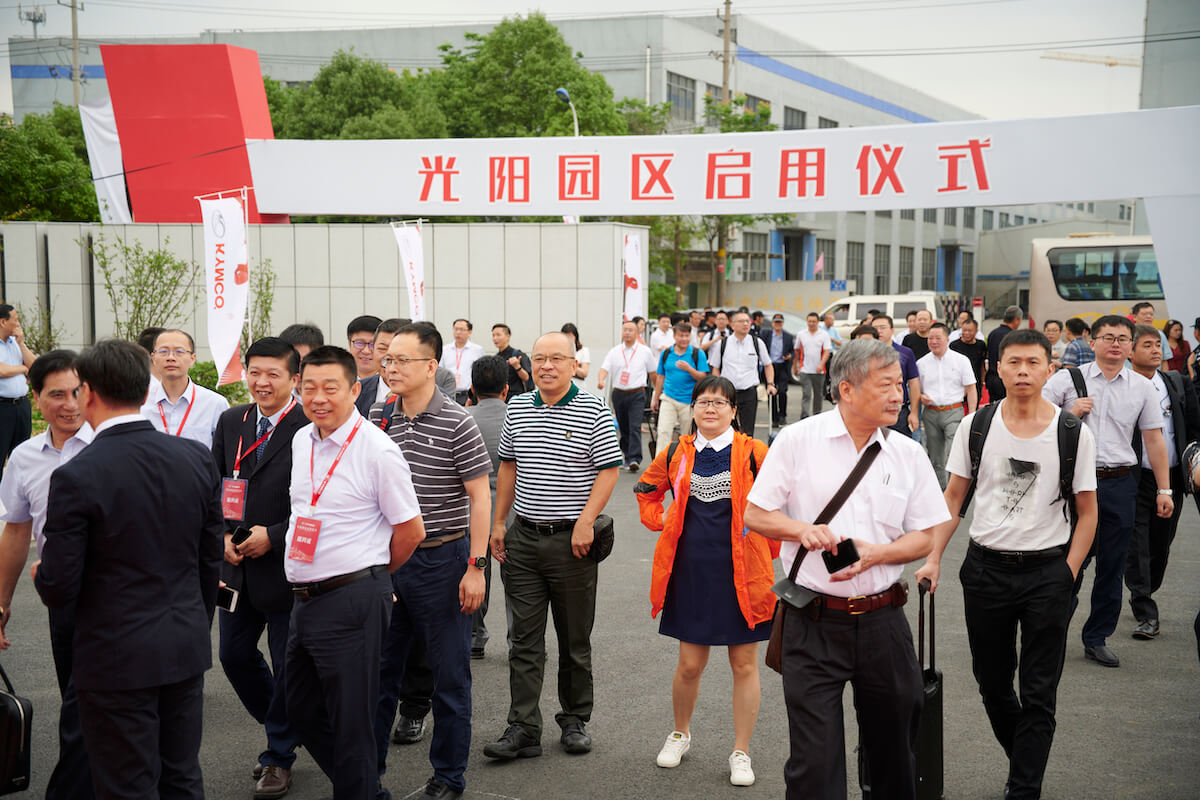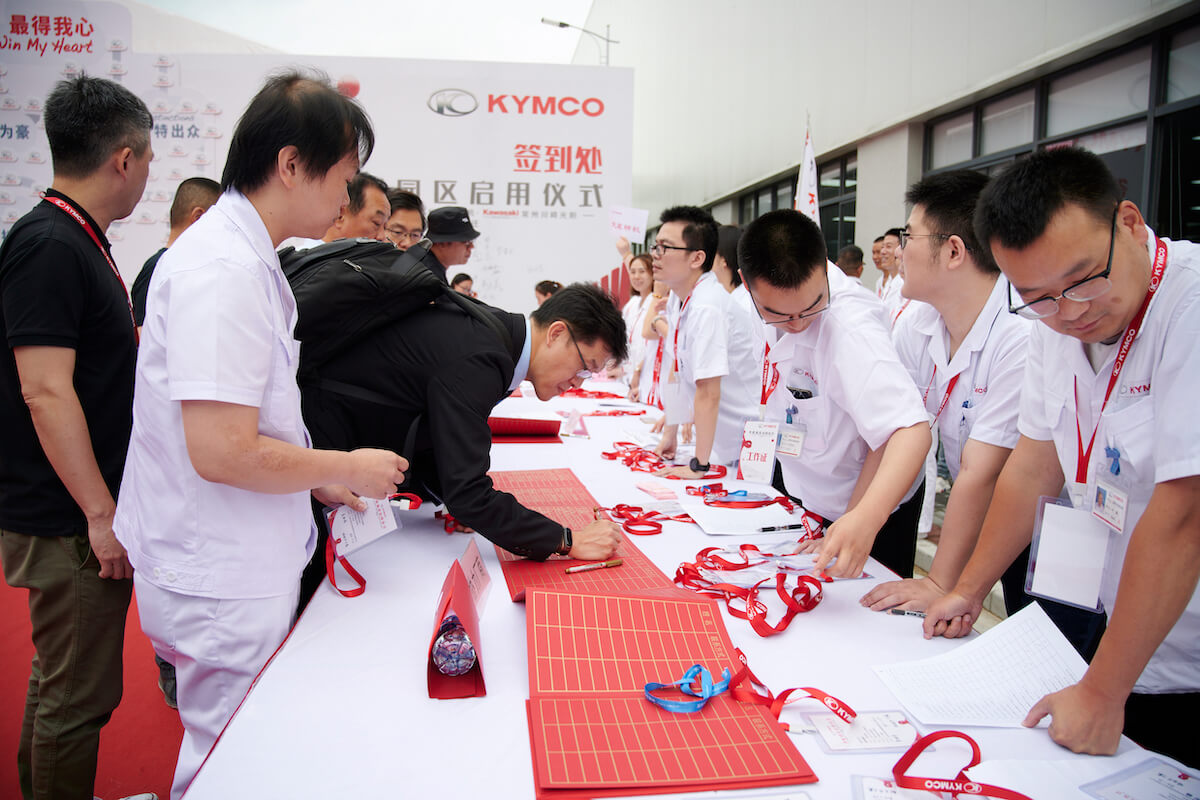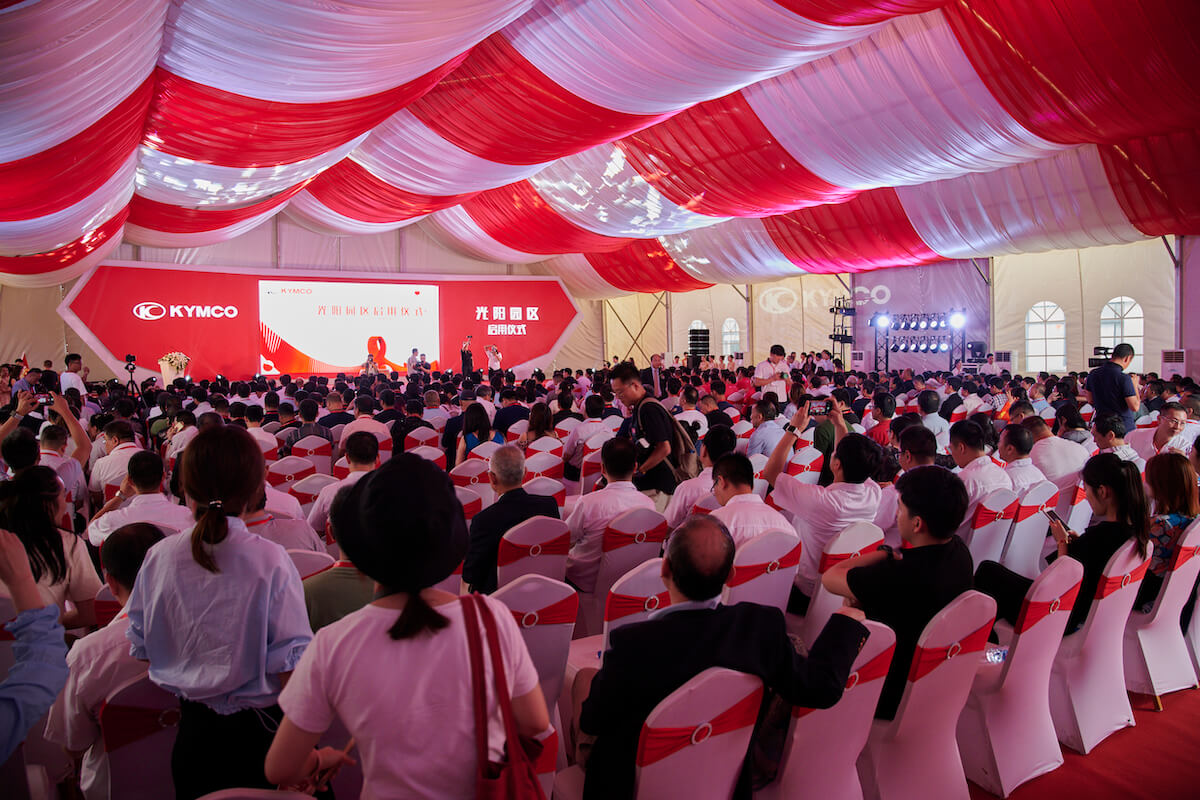 KWANGYANG, The Changzhou kwang hsing precise machine co., ltd, and Changzhou Kawasaki are all gathered at this new park. CHANGZHOU KWANG YANG industrial park will according to the development strategy of KWANGYANG group, adhere to a high point plan, high-standard construction and build ourselves into a world-class of Motorcycle Industry. It also has a positive response to the embodiment of the goal of Changzhou municipal party committee and municipal government: Built a good happy tree and star city. We strive to create a new situation of Changzhou's development with high quality and strive to build KWANGYANG as a power star of high-quality industrial city.
The whole park covers an area of 385 hectares, and totally construction area is nearly 145,000 square meters. The total investment amount is as high as 900 million RMB. There are 827 sets of equipment and 14 sets of automation equipment. Its annual output will have 320,000 vehicles and 350,000 sets of parts.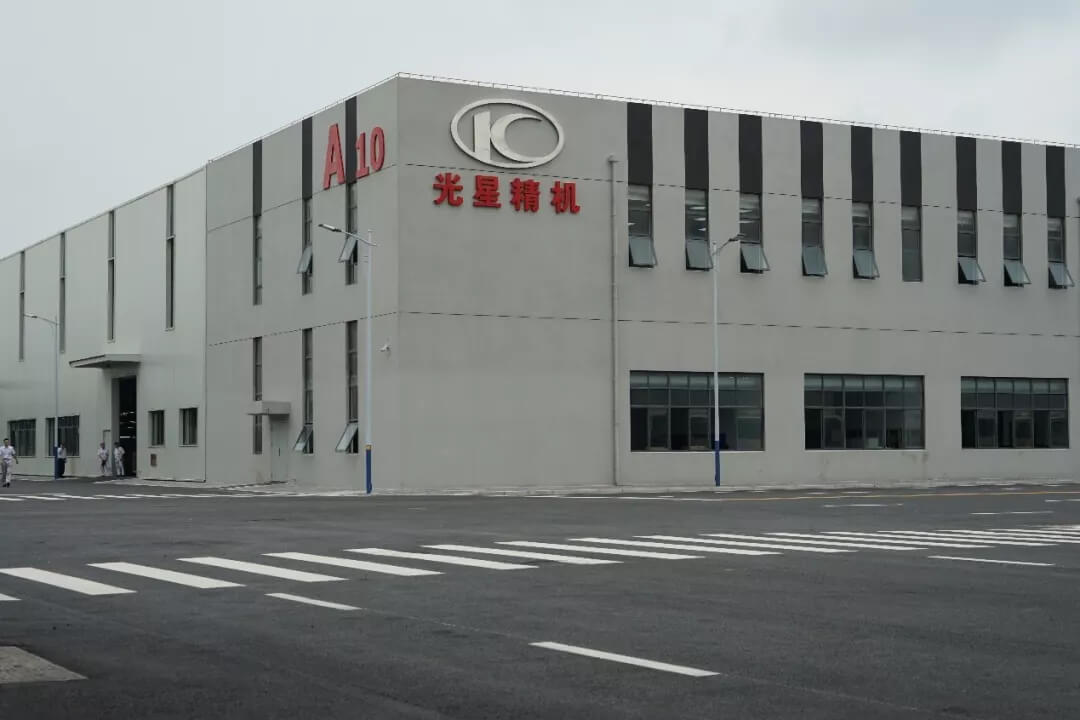 CHANGZHOU KWAN YANG new factory pays more attention to investment in research and development, will have two research and test buildings, one design building, and one runway for test. We have purchased 27 sets of new test equipment whose investment amount more than 50 million RMB, and we have more than 150 R&D personnel. In the future, we aim to meet the standards of national laboratory.
The R&D test center of new factory fully meets all certification test requirements of motorcycles, electric vehicles, electric scooters, ATV and UTV, including European ECE and EEC, American EPA and DOT, Japanese JIS, Australian AU and other countries.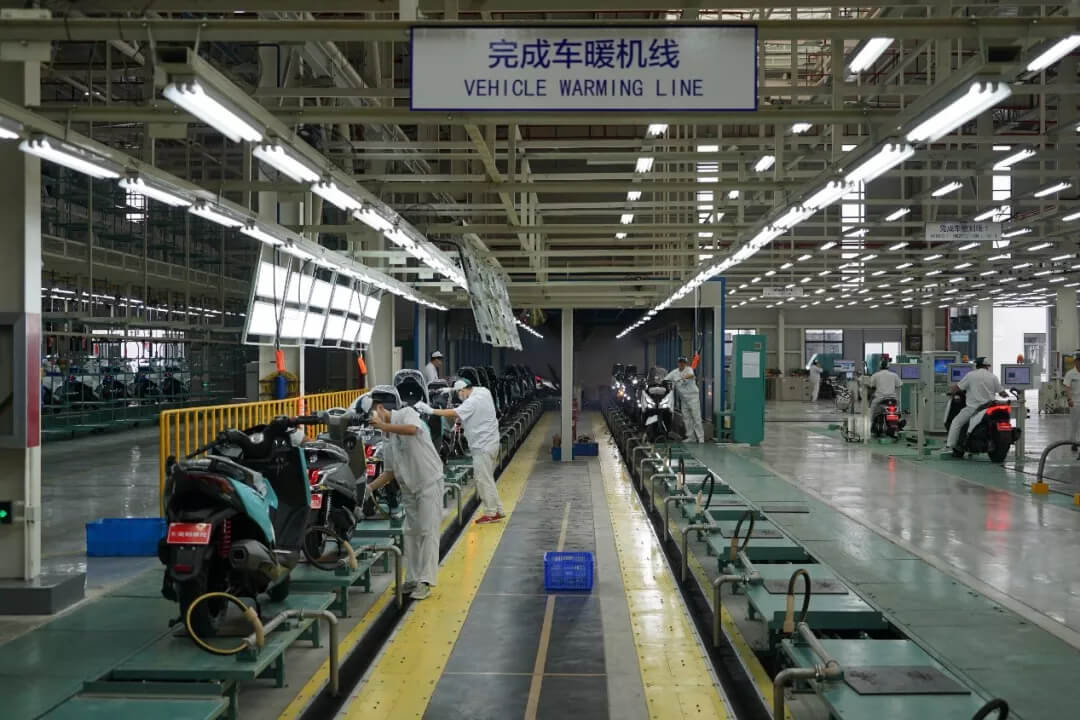 Green, environmental protection, automation and intelligence are the planning features of the new park. The new industry adopts photovoltaic green energy technology with advantages of energy saving and environmental protection, and high efficiency and economy. The inside of the industry uses light guide tube technology, which has the advantages of high green and energy saving light efficiency, high economy, health and safety, improved function, improved work efficiency and avoided direct sunlight. The network of energy management system adopts electricity collection, water supply collection, gas collection and steam collection data reporting and management.
The technology of coating waste gas concentration RTO and activated carbon treatment meet 263 regulatory requirements, and the most proud of KWANG YANG new park is the water-based coating production line, which takes the lead in the industry, fully meets the requirements of the latest air pollution prevention and control law of the state. Other pollution prevention and control equipment planned and designed is also fully in line with the national standards.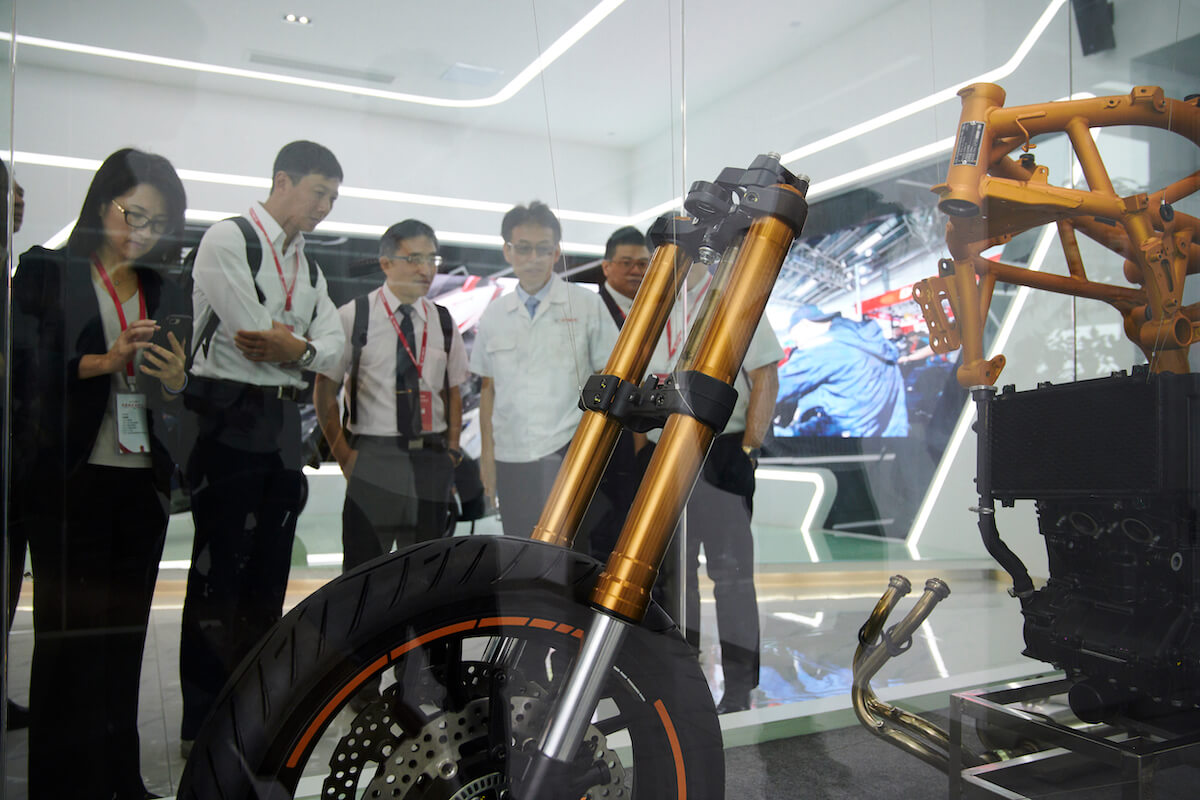 The Changzhou kwang hsing precise machine co., ltd, was founded by TAIWAN KWANG YANG industry co., LTD in March, 1995, is a professional engine manufacturing and sales company with 350 employees. Relying on the support and guidance of TAIWAN KWANG YANG technology research department and production center, the company mainly produces motorcycle engine series, garden appliance engine parts, carburetor and electronic injection products, aluminum, shaft, gear OEM products.
The research and development
The Changzhou kwang hsing precise machine co., ltd adopts international high-tech production line, professional production technology and equipped with more than 275 sets of advanced production and processing equipment. It has several modern production and processing line and adhering to the KYMCO's most outstanding research and development ability and international advanced design idea, has the first-class research and development center, equipped with advanced three coordinate measuring instrument, spectrum analyzer, testing machine and some other checkout equipment. All these equipment can test component, materials, and products effectively, and provide a strong support to research and development on new technology. They can ensure reliability and security of the product, make its products meet the needs of different customers, and constantly leading technological innovation.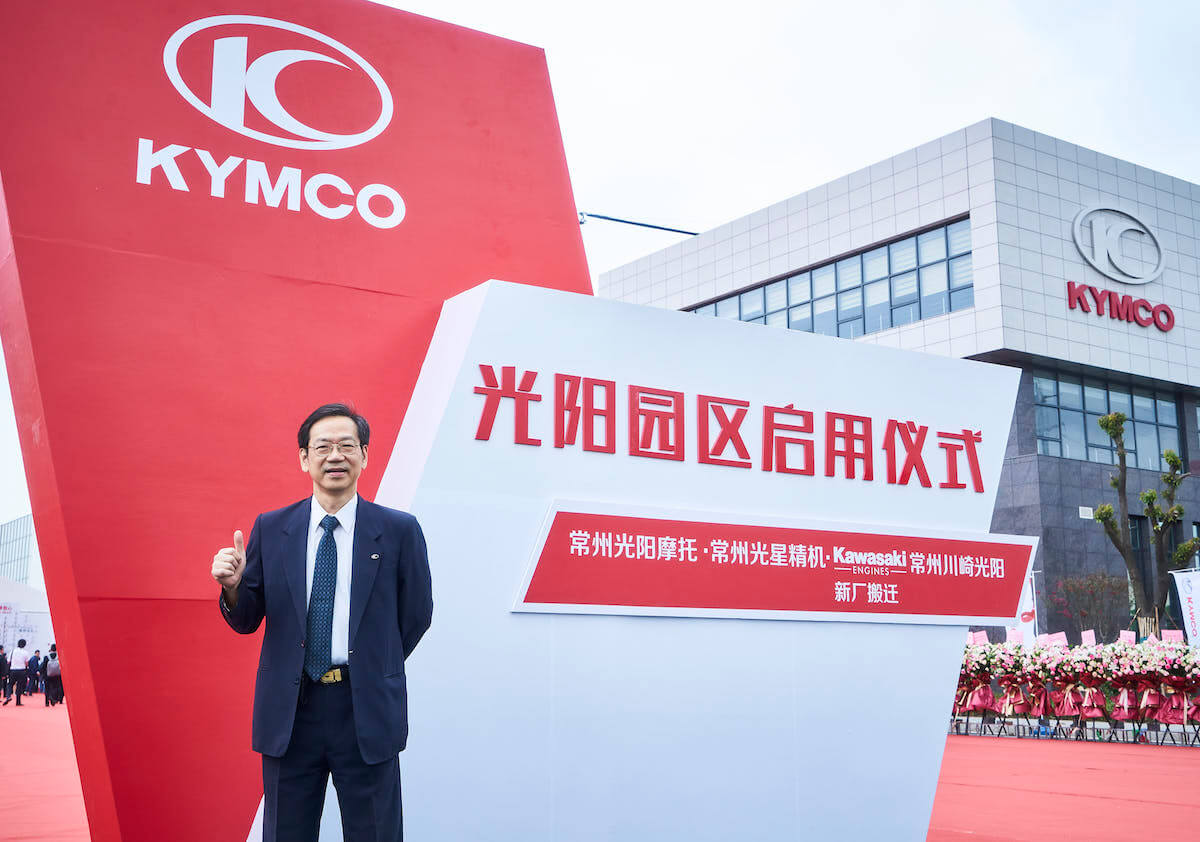 Changzhou kawasaki koyang engine co., ltd. was founded on September 17, 2009, kawasaki heavy industry co., LTD. (KHI) 50%, koyang industrial co., LTD. (TWK) 50%, advanced technology to generate new value, the factory produces all kinds of general purpose gasoline engine and its parts production, processing and assembly. The company mainly has export sales business and domestic wholesale business and after-sales service.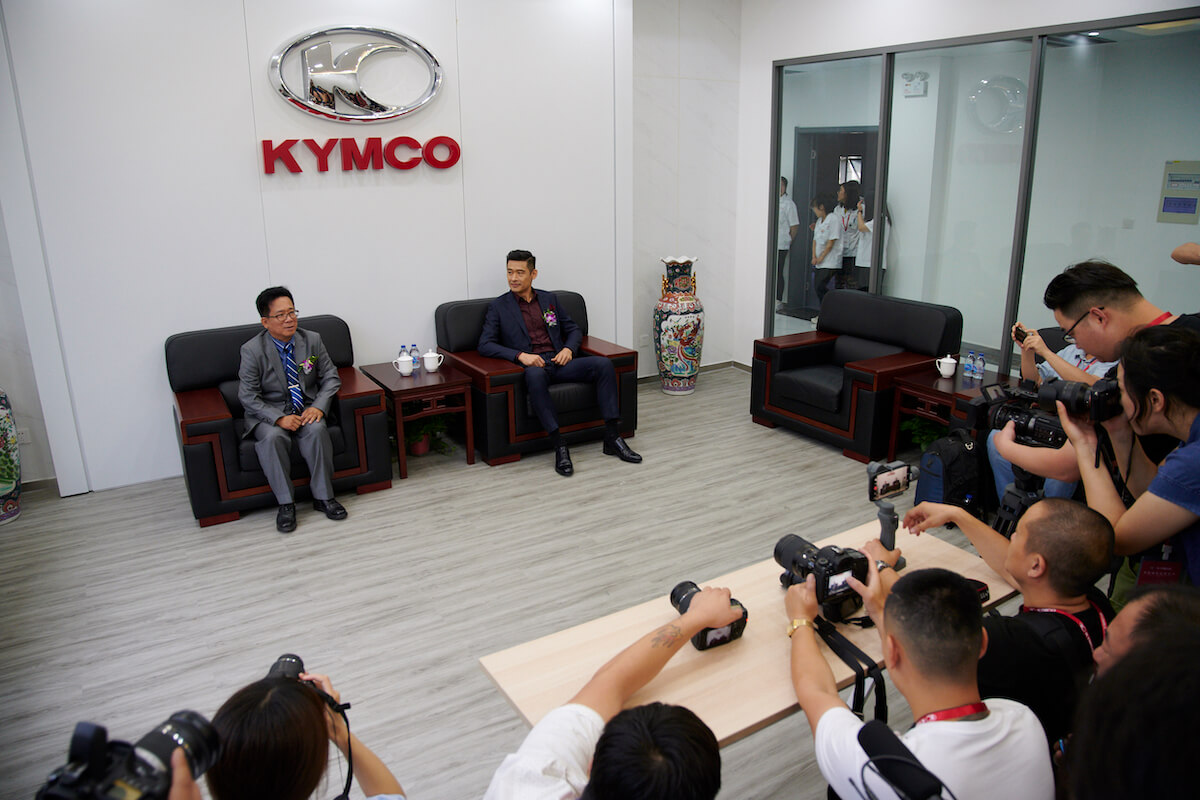 In the afternoon of the same day, KYMCO group will release the white paper of "The Era of e-mobility Revolution" globally in Changzhou to share with people the travel industry layout and future trends of four major motorcycle development areas in Taiwan, mainland China, Southeast Asia and India in the past decade.
Looking to the future, KWANG YANG will continuing to implement the transformation and upgrading, innovative development, build a strong enterprise through talented team, more comment to the R&D, improve the industry status and quality of the products, and enhance core competitiveness. We aim to build CHANGZHOU KWANG YANG PARK as the largest production and development base of motorcycle, electric cars, electric car instead of walking, ATV, and UTV. We constantly create high quality, high technology, high value-added products, and lead the motorcycle industry transformation in the direction of specialization, quality, and internationalization.