Tokyo, Japan – March 23, 2017 – The Japanese media marvels at the world's leading network technology.
The K50 concept once stunned Tokyo, also known as recent hot topic, AK 550.
Nearly one year after K50 revealed, KYMCO once again returns to Tokyo, Japan, the nation is best known for its scooter.
KYMCO introduces three new models of scooter (AK 550, Racing S 125 and Cozy electric scooter) equipped with Noodoe.
Mr. Allen Ko, the Chairman of KYMCO Group, accepted the interview and said: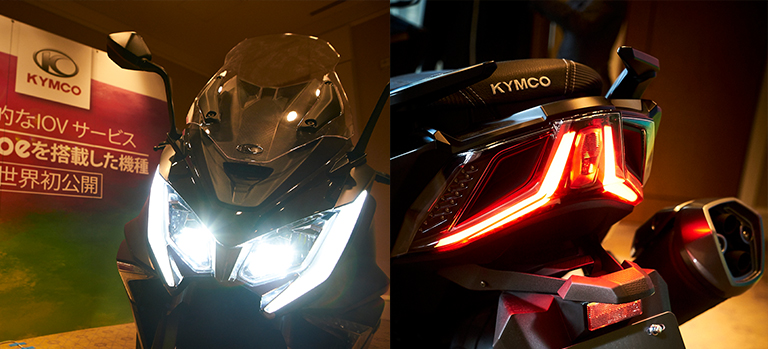 KYMCO will host a media gathering at Omotesando on the evening, March 23, the day before the 44th 2017 Tokyo Motor Show.
All major media in Japanese are invited to witness the latest technology presented by KYMCO.