MILAN, November 5, 2019 – After the recent revealing of i-One X, the standard version of i-One series Ionex smart scooter in Amsterdam, KYMCO unveiled its sport version, i-One DX in EICMA 2019, demonstrating again its great appeal of urban styling and function that has drawn enormous attention to the vehicle since its debut.
i-One is an electric smart scooter designed with the concept of 3C popularity in daily life. It has a simple and modern styling that mirrors the latest trendy gadgets. It offers effortless riding experience for urban commuters with its short wheelbase, lightweight design and the performance of 125cc ICE scooters.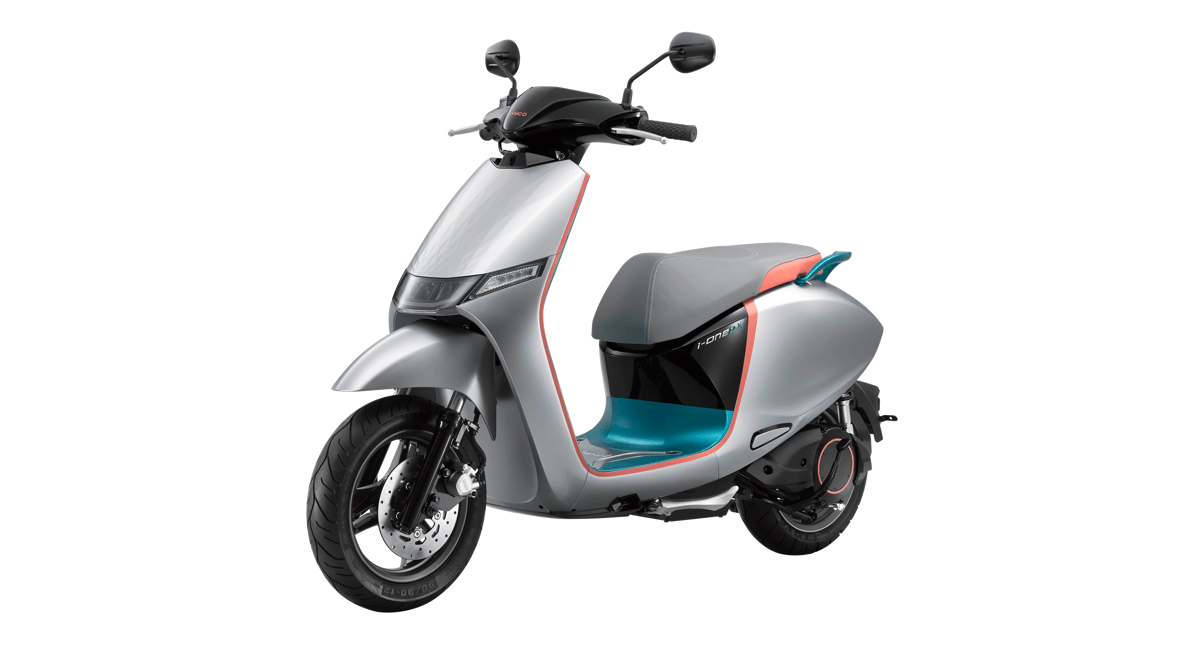 More Range and Higher Speed
The sport version of i-One series, i-One DX has a side-hung gear driven motor design which provides abundant acceleration power at all speeds. With two removable Ionex batteries on board, i-One DX has a range of 90 km at speed 30 km/hr and a top speed of 74km/hr, more than enough for urban riders on daily use.
Nimble, Stable and Safe
i-One DX Sport comes with 12-inch tires to provide better handling capability and high speed stability for street maneuver. It is equipped with full LED lights for better energy efficiency and vehicle illumination. Its sequential LED turn signal provides excellent visibility at night to further enhance rider safety.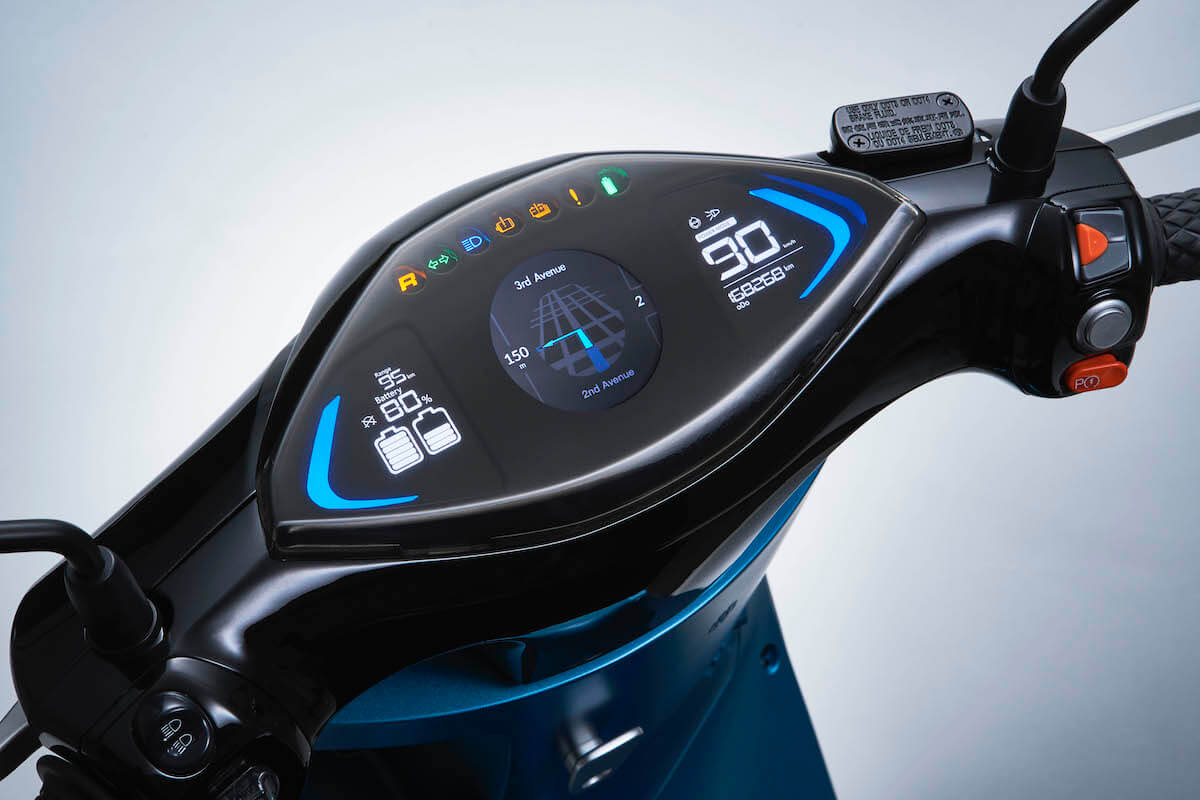 Light-weight Battery, Low Seat Height, Great Ergonomics
i-One pays extra attention to ergonomics and rider comfort. It has an optimal vehicle size for urban transportation needs. It carries a pair of 6kg Ionex batteries that are very light weight and effortless to remove and carry. The low seat height of 750mm allows all riders to handle the scooter with comfort and assurance.
Expandable Battery Bay, Flexibility of Range and Storage
i-One is designed with an expandable battery bay that allows riders to adjust the range and storage for their vehicles. For daily use, riders can choose to put just one removable battery instead of two to allow larger storage space under the seat. For weekend travel, riders can install the expandable battery bay and put two batteries on board to acquire longer range.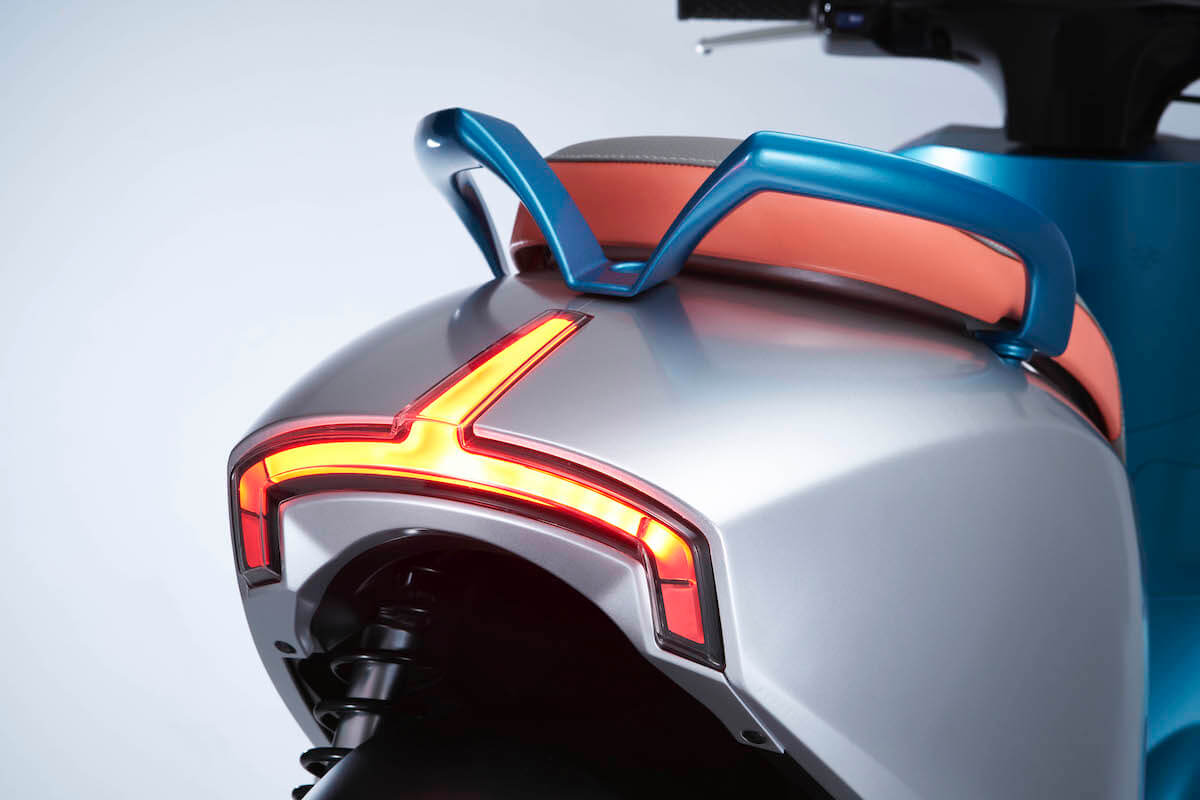 Smart Technology, World First Journey Sharing and Interaction
i-One is equipped with Noodoe IOT technology which enables riders to enjoy smart, convenient and personalized riding experience. Noodoe provides instant messages, weather information and customizable dashboard. When the battery is low, it can also guide the rider to the nearest charging location through its navigation function.
In addition, on November 7th at 6pm in Milan, Noodoe will officially launch its new feature "Noodoe Journey" and allow all riders to upgrade their Noodoe App. Noodoe Journey enables riders to record their every journey and share their private route and journey experience with riders around the world.
"The launch of i-One represents another milestone of KYMCO in the product design of urban electric scooters," said Allen Ko, Chairman of KYMCO. "We will continue to create electric scooters with outstanding design, smart technology, more power and longer range for consumers all over the world."